Q:  "Can the Wocket towel replace my regular golf towel?"
A:  Our towel fabric is much more capable and absorbent than normal terry cloth golf towels.  The towel is .5 square feet, but packs a major punch.  But, It never hurts to have another towel, unless it's interrupting your game and flow.  
Q:  "How do I clean the towel?"
A:  Simply put your shorts in the washer and your towel will be clean and ready for your next round.  You can pull the towel out of the pocket before washing, but since the pocket has a mesh bottom, it won't be the end of the world, if you don't.
Q:  "Will I Feel The Towel When I'm Wearing Wockets?"
A:  You won't feel the pocket towel during normal wear. 
Q:  "Do I need to dry clean my shorts?"
A:  Please do not dry clean Wockets.  That would defeat the purpose of owning them.
Q:  "What? Walk around with a dirty towel my pocket? No way!"
A:  "Yes way!"  Microfiber isn't messy, even when it's wet and dirty.  It holds everything in, until you shake, squeeze, or wash it out.  The pocket is water resistant and able to withstand abuse.  But, if you soak your towel and put it in your pants, then no one will call you a genius.  Use the towel freely at will.
Q:  "Is the Wocket towel really anti-bacterial ?"
A:  The Wocket towel is made of microfiber, which has tiny double sided hooks that are the same size as the bacteria, which allows them to grab and remove germs. The bacteria are killed when you wash your shorts.
Q: "What about mud?"
A:  Go ahead.  Use it on mud.  Normally you would clean your club, or ball with the under side of your towel, so that you are able to grab the outside, or top of the towel.  This will keep it mud from showing and allowing you to continue to clean and dry your hands on the facing side of the towel.  The pocket is designed to withstand this abuse.  Go ahead. You can always wash them.
Q:  "Will the Wocket towel remove lemon pepper wing sauce?"
A:  Whether you grab chicken wings, short ribs, or a cold one prior to your pre-shot routine, your Wocket will get you shot ready quick.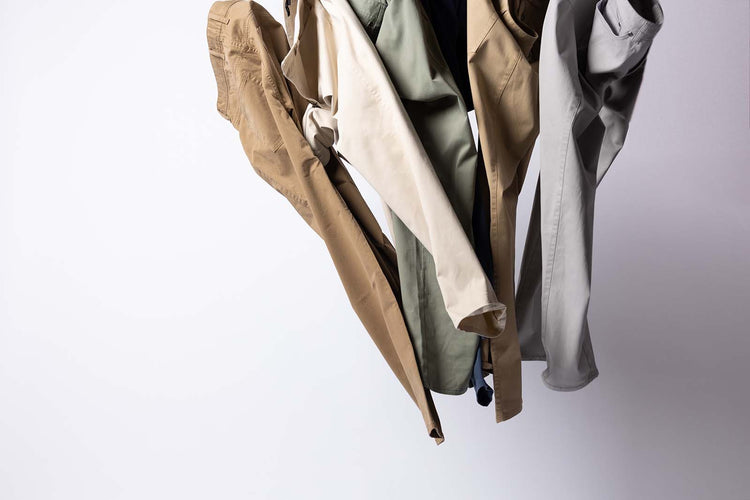 We make the finest pants. You Sell The Finest Products.
Let's Work Together.
Let's Make It Easy.
We are veteran luxury apparel makers with a young brand who are
simply set on making the finest pants and shorts available and building
a network of kindred specialty retailers whom are interested exclusive territories
with great margins, residual income opportunities, and a commitment to delivering
the best expericence for our retailers and their clients.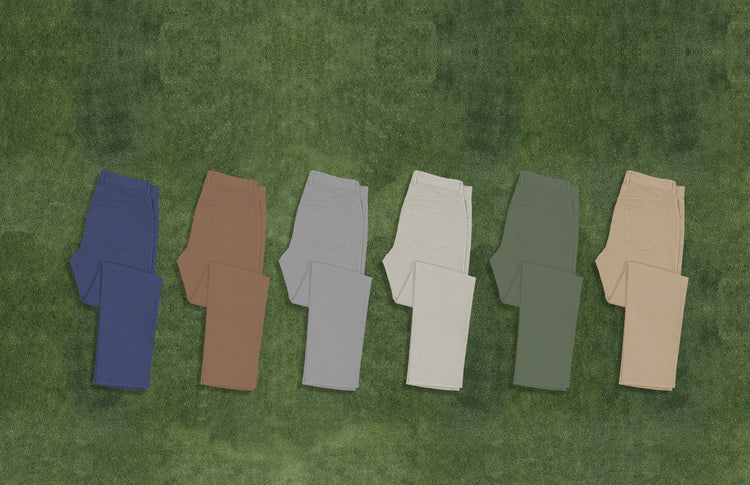 All Season Stretch Supreme Cotton 5 Pocket Pants
Core Color Collection
Use overlay text to give your customers insight into your brand. Select imagery and text that relates to your style and story.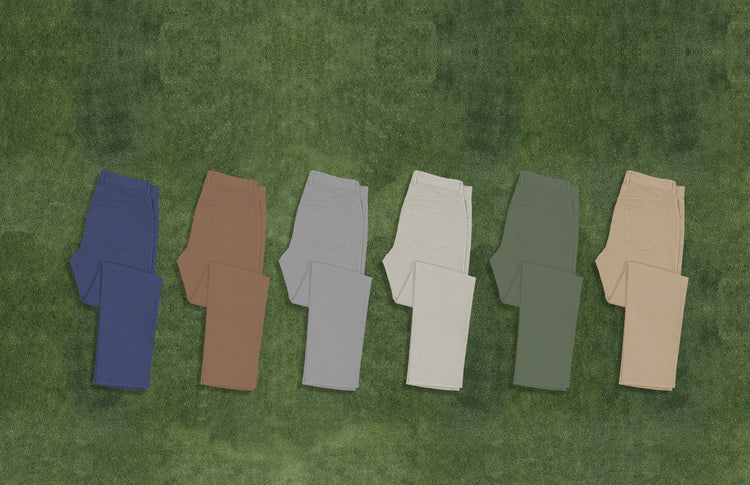 Spring-Summer 2024 Performance
5 Pocket Pants
Anywhere, all the time 5 pocket pants that perform on and off the links. Excellent stretch and wicking, luxurious hand and leg feel, and great fit and style will up your clients game on and off the clock, golf course, or couch.Also available in Core all season colors.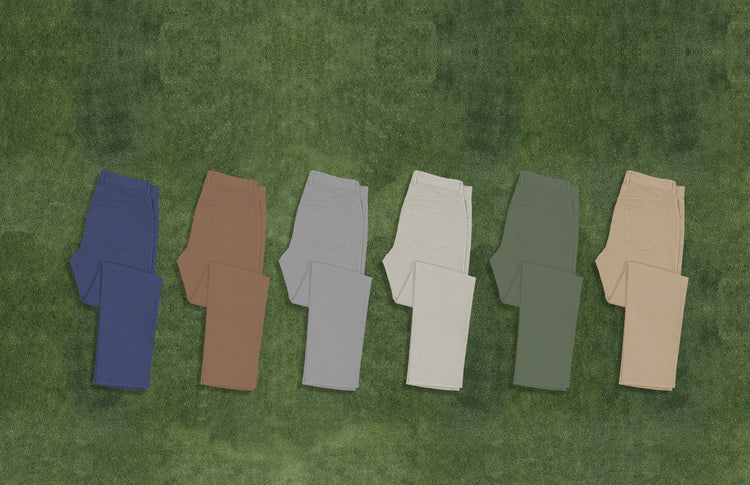 Spring-Summer 2024 Performance Cotton Shorts
Made with the same performance cotton hybrid fabic as our Spring/Summer performance pants.