Performance Has Never
Felt This Good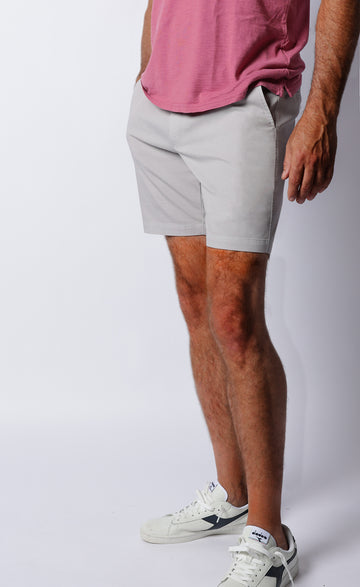 Everyday All Summer
They do it all and feel amazing.
We were for aching for no-think shorts that perform in sand traps, on a pickle ball court, and during dinner reservations at eight.
And, as always they have to be conspicuously comfortable.
We achieve premium comfort and softness by using a unique blend of the finest cotton and natural modal fibers and proprietary performance yarn to the weft to deliver more than enough wicking and stretch to get you from the softball field to your to your t-time multiple days in a row.
So you're always ready and comfortable.
Buy Now
Patented pocketing says that we are extremely serious about every detail of our pants and the experience that you will have wearing them.
Screen-Loving Pockets Feel Amazing.
Our pocketing is made of optical quality cleaning fabric which helps keep stuff smudge-free and germ-free and they feel amazing.
Performance Wicking Stretch Supreme Cotton Shorts
Sale price
$80.00
Regular price
The product is the experience, not the shorts. We make them for ourselves: decision-less shorts that we wear all the time for just about everything. If they don't become instant favorites, then we ask that you request a return, because that is the experience we guarantee.
The Only Shorts For All Summer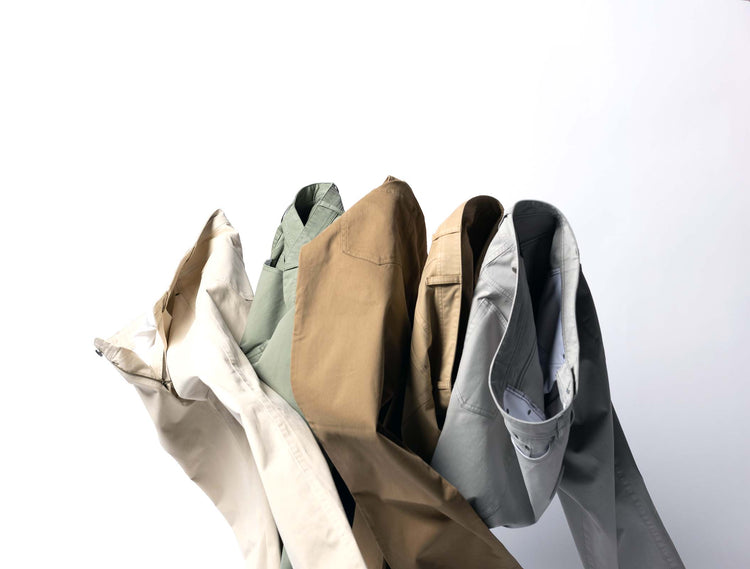 Stretch Supreme Cotton milled with just the right amount of stretch and structure for great performance and fit.
Stretch Supreme 5 Pocket Living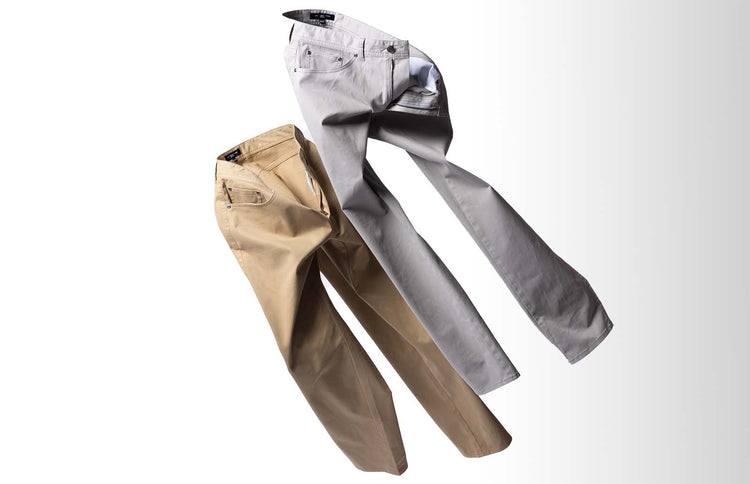 Go Long
On Summer
Summer Leg Luxury In Limited Quantities Of Light Grey & New Khaki
"Leg-Feel" is actually a thing.
A "Leg-Feel" So Good It's Almost Weird.
They feel quite noticeably good on your legs. That's really the thing about them. There's nothing wrong with 24/7 leg bliss.
Cloaked in a really cool and versatile five pocket pant is an underlying innovation that delivers an epidermal sense of well being that's possible when you design and mill your own fabrics.
Add a patented pocket you can't keep your hands out of, and life is quite nice.
Profiles Of Five Pocket Pant Wearers To Watch.
Charlie Ham

Charlie Ham is a kicker for the Duke Blue Devils and is from Atlanta, GA.
He is only seven points away from becoming the 17th player in Duke history
to amass 150+ points. We stand behind him in super comfortable pants
he can wear wherever and whenever, so he is always on his game.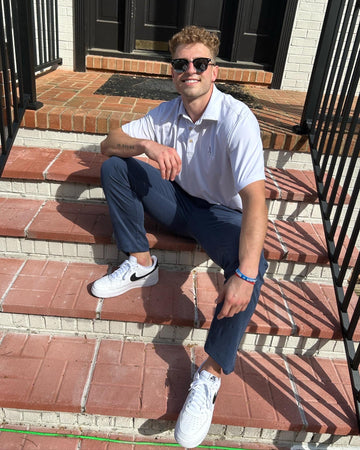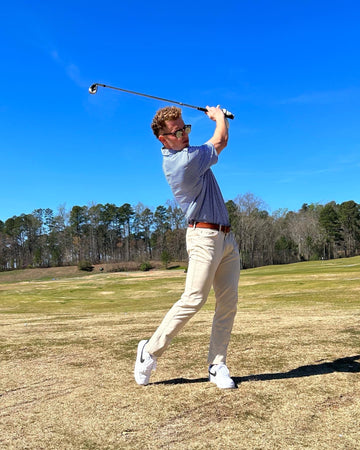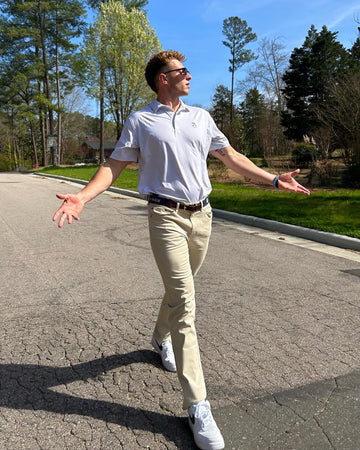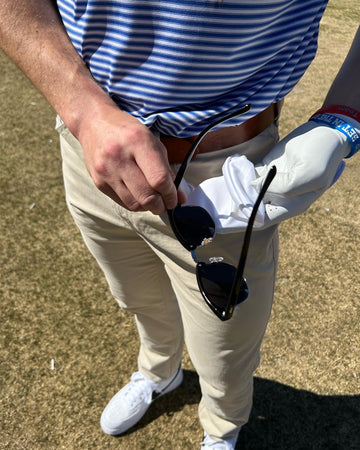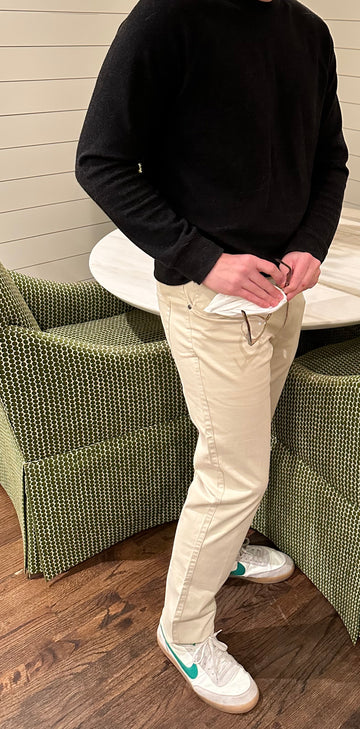 I love these pants!
Your pants made their Paris debut. Sorry, I'm so fat.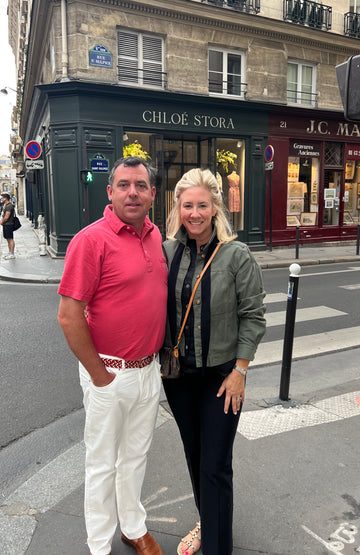 I f---ing love these pants!
I don't know why I packed, I wore my Khakish pants all weekend. So comfortable and fits good me.
Pockets rock.
I have four colors now and wear them all the time.
Groovy Pants
..groovy pants! I love the colors, and could base my entire wardrobe on them alone and they fit just right, and can wear them with pretty much anything, too.
Super comfortable. Girlfriend loves them.
I wore mine all last week.
Just bought my fourth pair. Thanks for the code.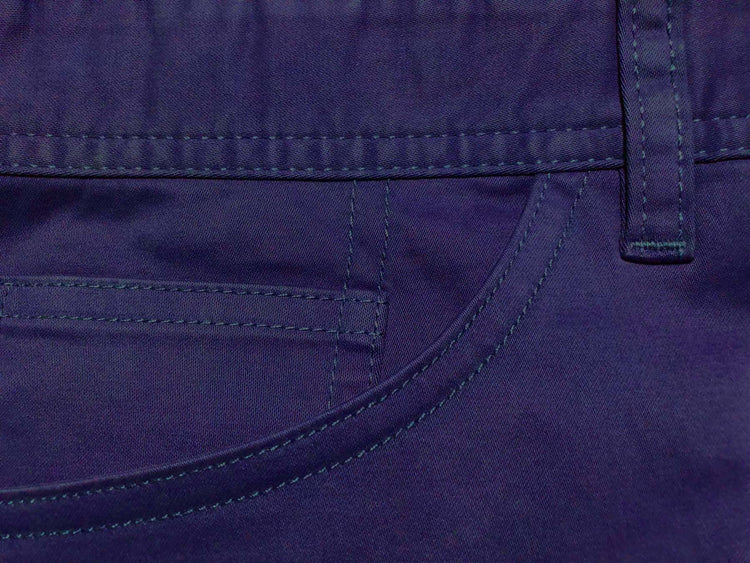 Quality and Value
Transcend Time In Pants
We are veteran luxury apparel designers and manufacturers committed to earning loyal customers.
We make batch inventories, sell them out, get feedback, innovate and repeat.
Our almost-no marketing approach allows us to deliver premium quality at median prices.
Our goal is to achieve and maintain peerless quality and value, one product at a time.
And time is merely a human construct based on the law of harmonic motion, which Supreme Stretch Cotton 5 Pocket Pants transcend.
Free Shipping within the U.S.
Everything should be shipped within one day with an expected arrival in three days.
Satisfaction Absolutely
30 days, no questions, no problem.
A New Friend
They will always be there for you since you will most likely always wear them like we do. We could all use more friends like our pants.
Be An Affiliate Billionaire Guru
It's easy.
Just put "guru" on your resume and profile and you're halfway there.
Next, gender transition your Labrador retriever and hashtag PETA for a viral reaction.
Or, just send us an email and tell us about yourself. You might not get rich, but you will have killer pants and a good time.